WTR: The Story
WTR launched in Australia in August 2017, but it all began a while before then...
It was the summer of 2012, Living in Whistler, Canada. After an all-time summer riding the bike park and surrounding mountains. Being immersed in the northern hemisphere's mountain biking scene, we realised there was ZERO lifestyle clothing for riders. Winter arrived and resulted in many days spent inside by the fireplace dreaming about summer and sketching ideas that eventually became the beginning of the brand WE THE RIDERS.

Launched in Australia (by Aussie's Sam & Soph) in 2017 with a few lifestyle shirt designs we have continued to grow the range of mountain bike specific apparel. Focusing on performance and casual mountain bike clothing designed to inspire current and future riders to follow their passion on two wheels. Being lucky enough to travel to some of the world's most iconic MTB locations as well as enjoying some of our most memorable life moments behind the bars - we hope you too can enjoy this amazing lifestyle we have, on two wheels.

We are focused on our local MTB community and supporting grass roots racing and athletes as much as we can. If there is anything you would like to see from us - be sure to reach out!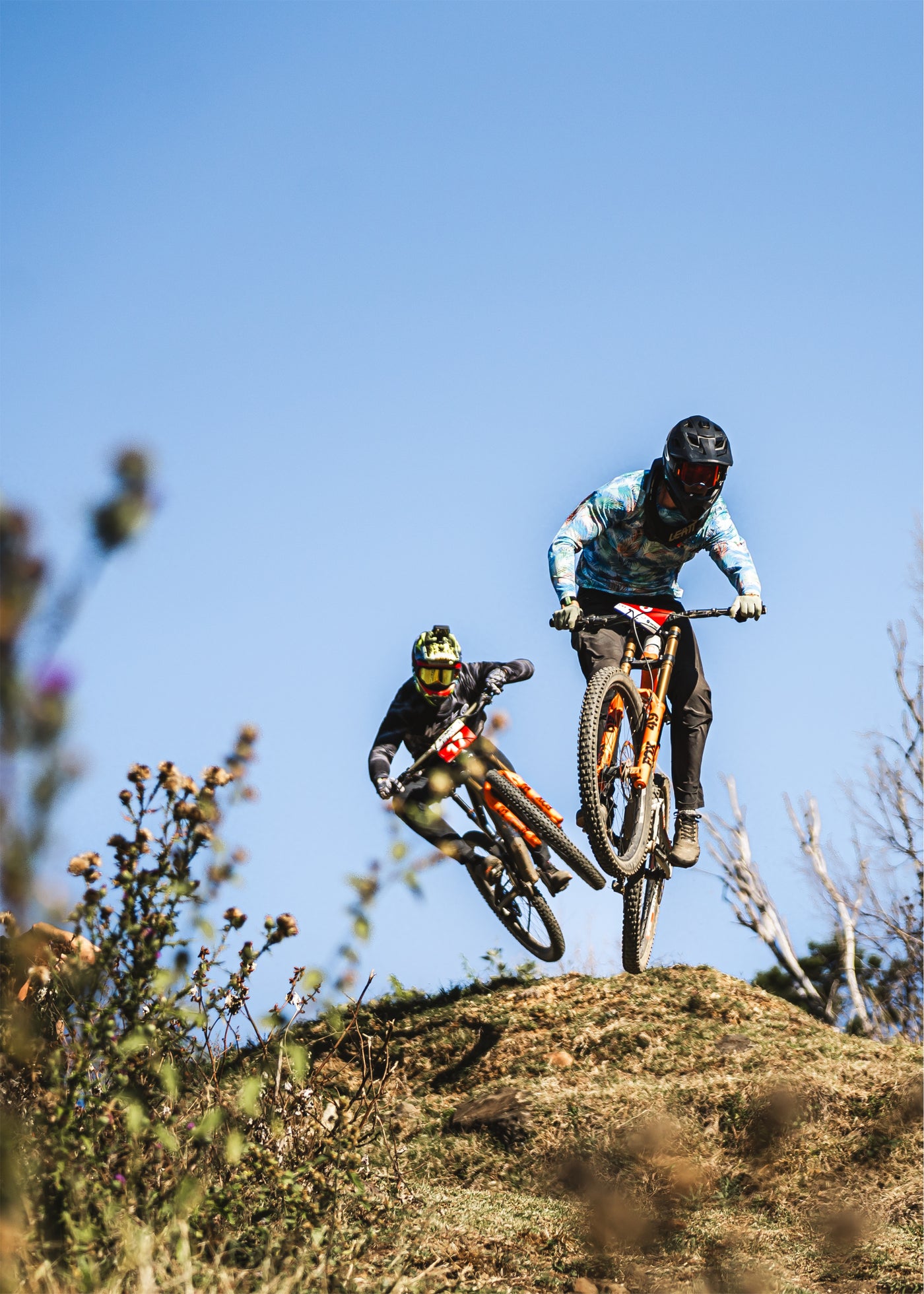 BEHIND WE THE RIDERS
BY RIDERS/FOR RIDERS
A passion for two wheels and design is where it all began. After noticing a total shortage of mountain bike-specific clothing in the early 20 teens while living and riding in Canada. We returned home to Australia with a vision to create lifestyle clothing for mountain bikers that expresses the MTB lifestyle.