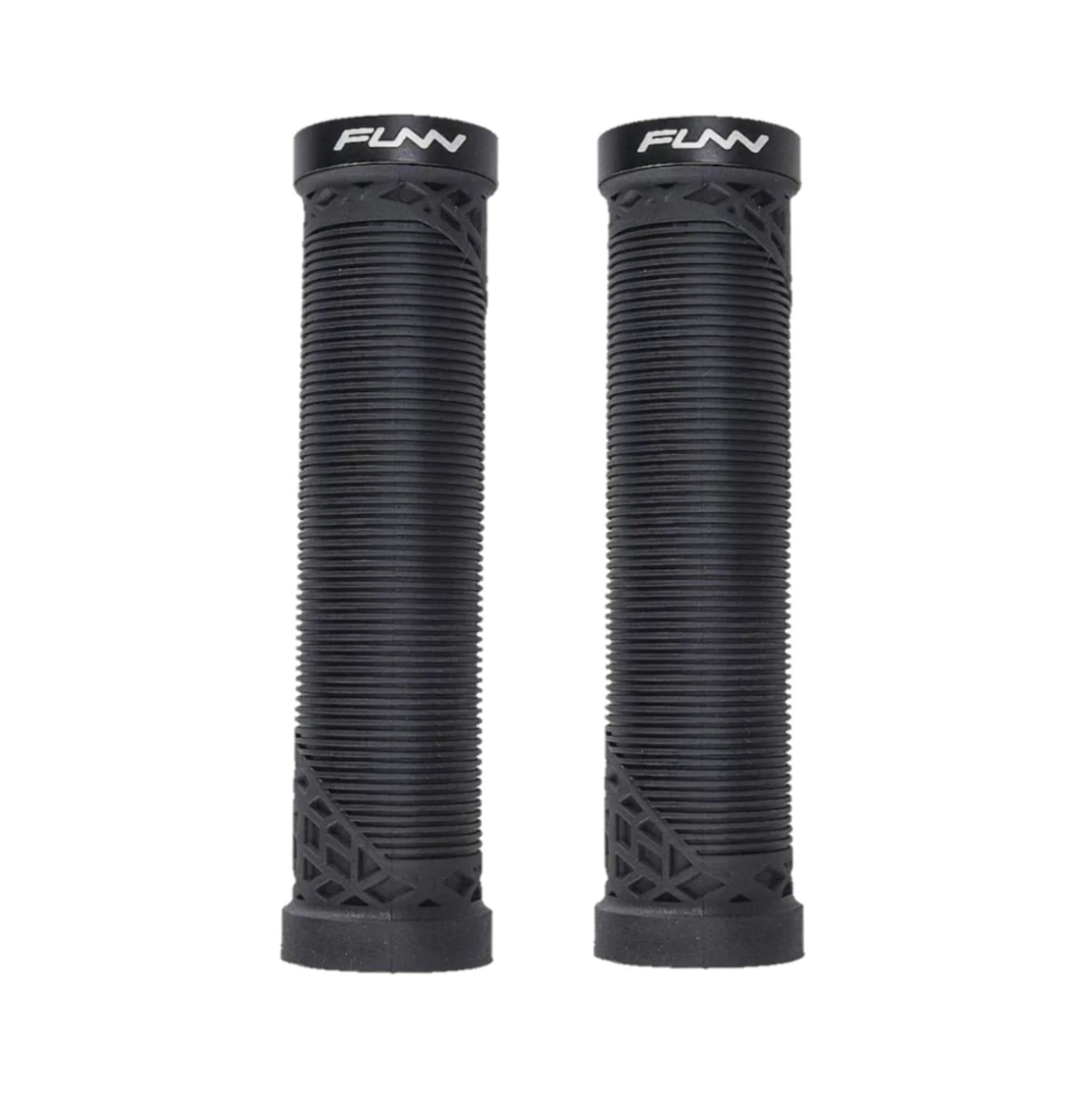 Funn 'Hilt' Lock-On Grips
The Funn Hilt grip is perfectly balanced for every two-wheeled duel you'll encounter.
Funn's proprietary compound guarantees perfect comfort, handling and durability. A single lock-on design clamps them tightly in place so you can focus on attacking the trail. The tiny-but-mighty outer bump-stop adds protection against impacts and added grip. 
Product Specs:

130mm wide and 30mm diameter for comfort and control
Proprietary compound is comfortable but hard-wearing
Single lock-on clamp for low-weight
Black Colour
96grams (pair)