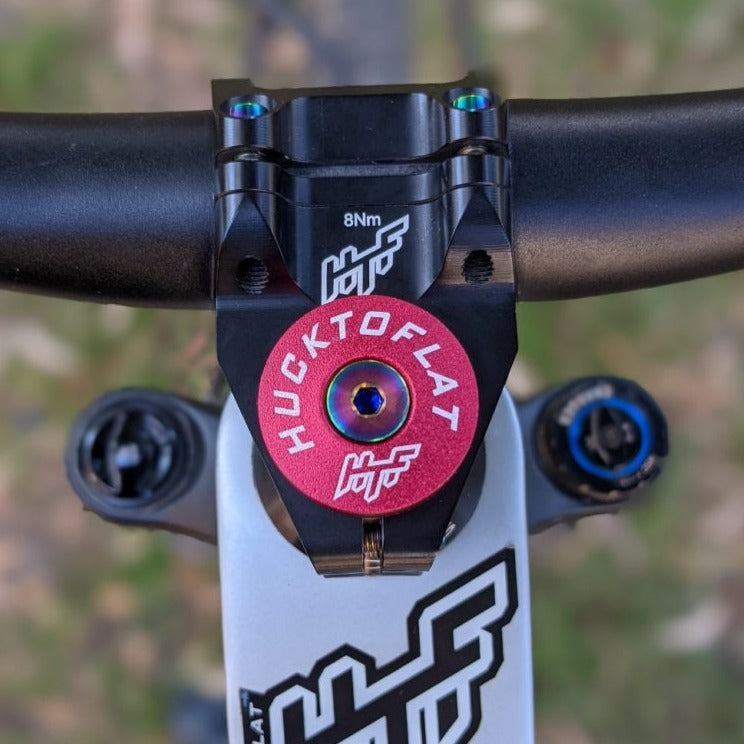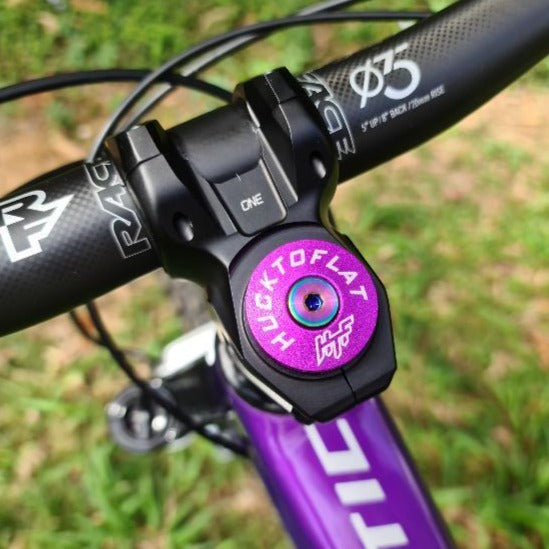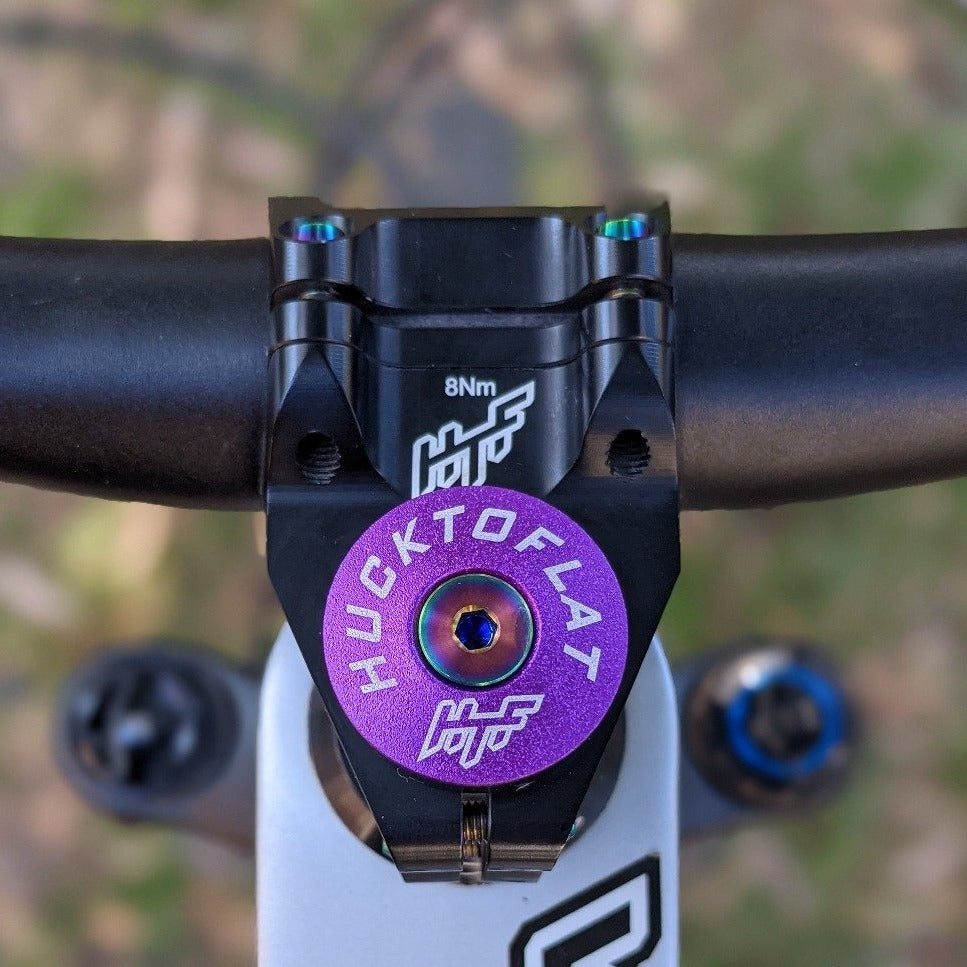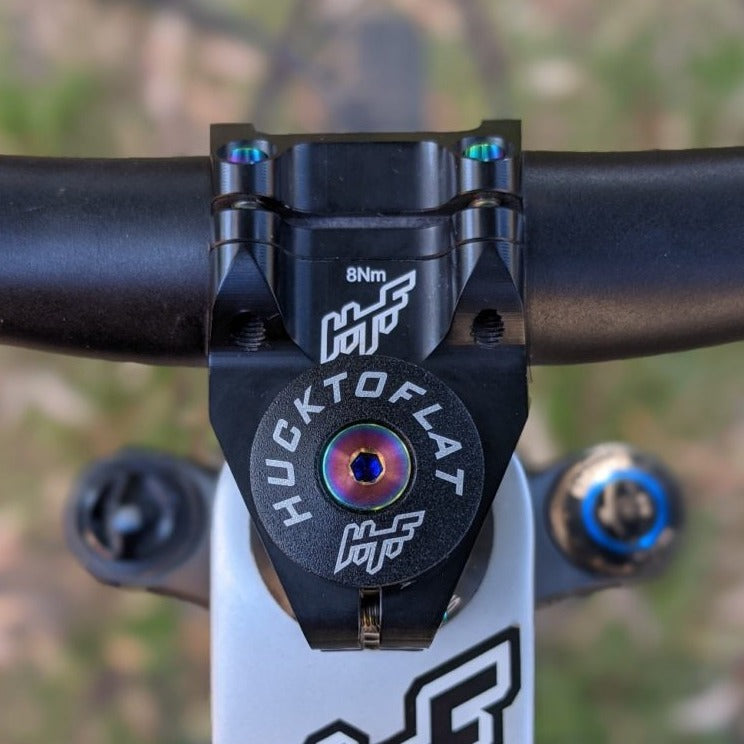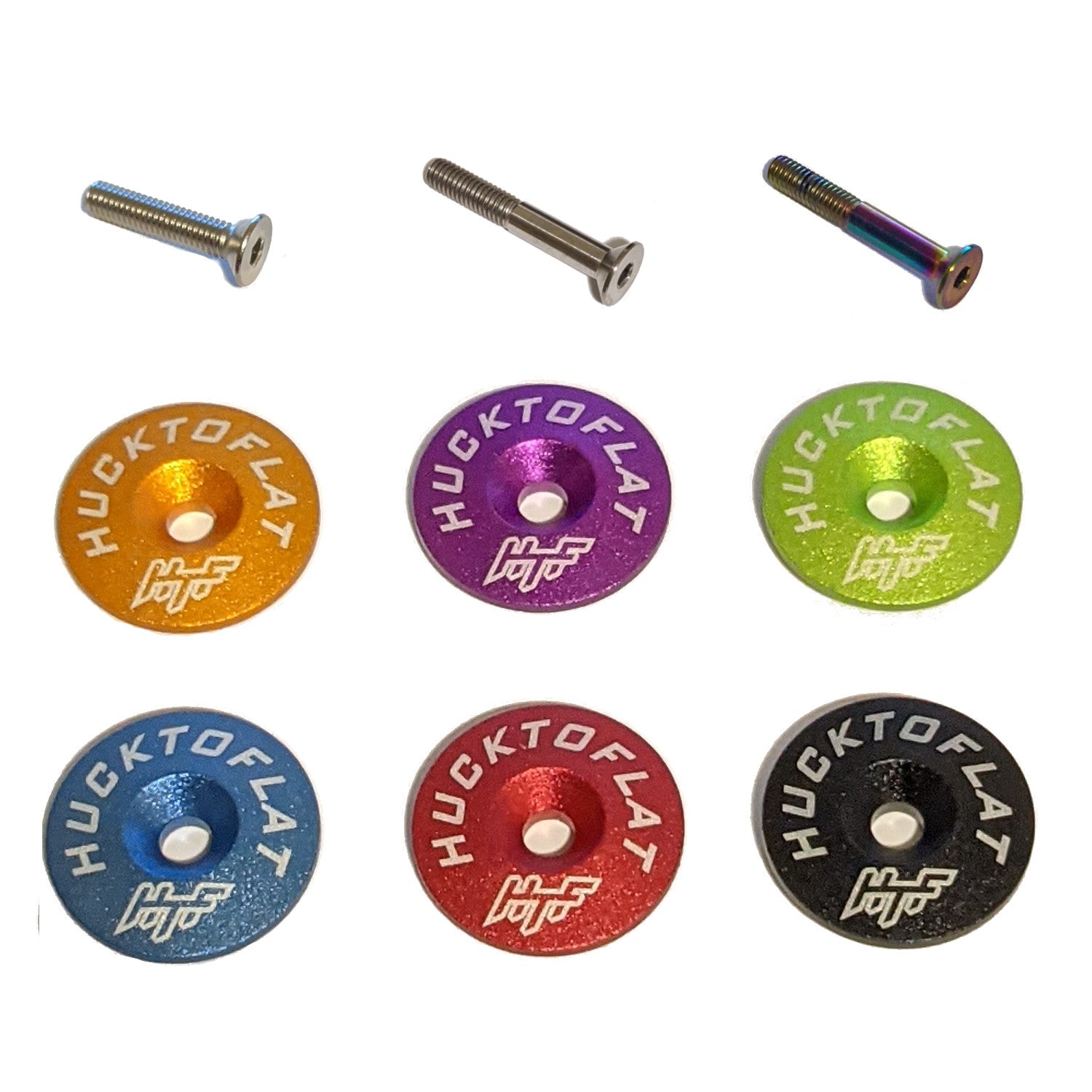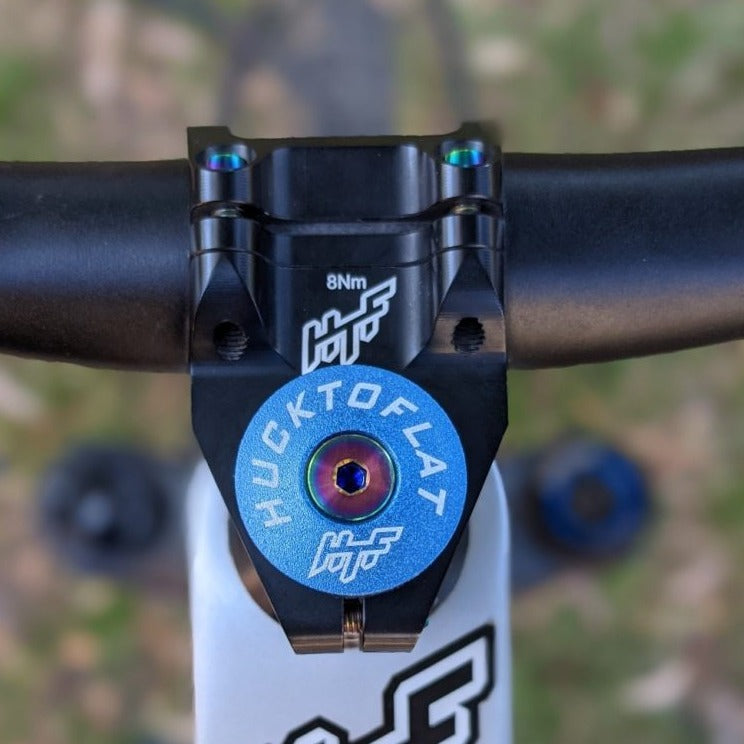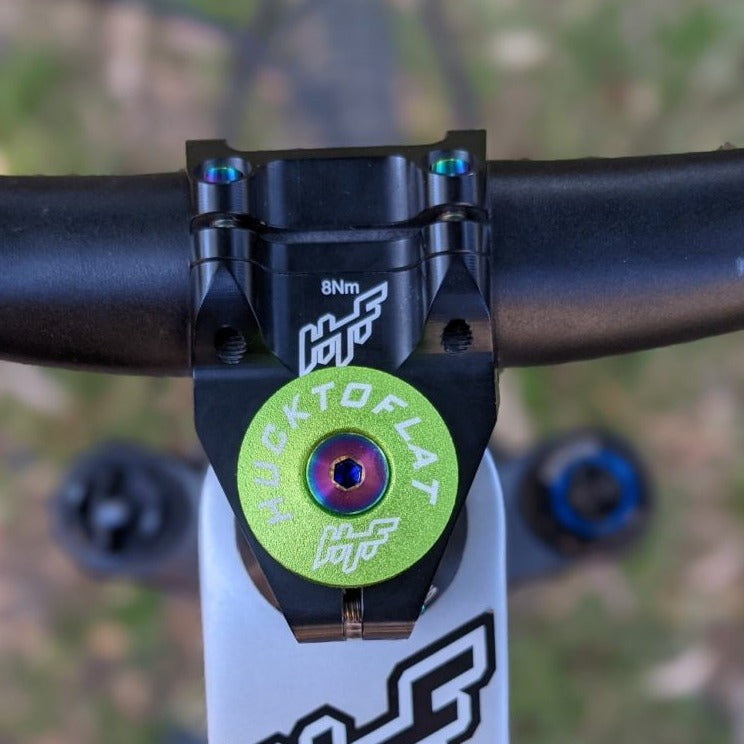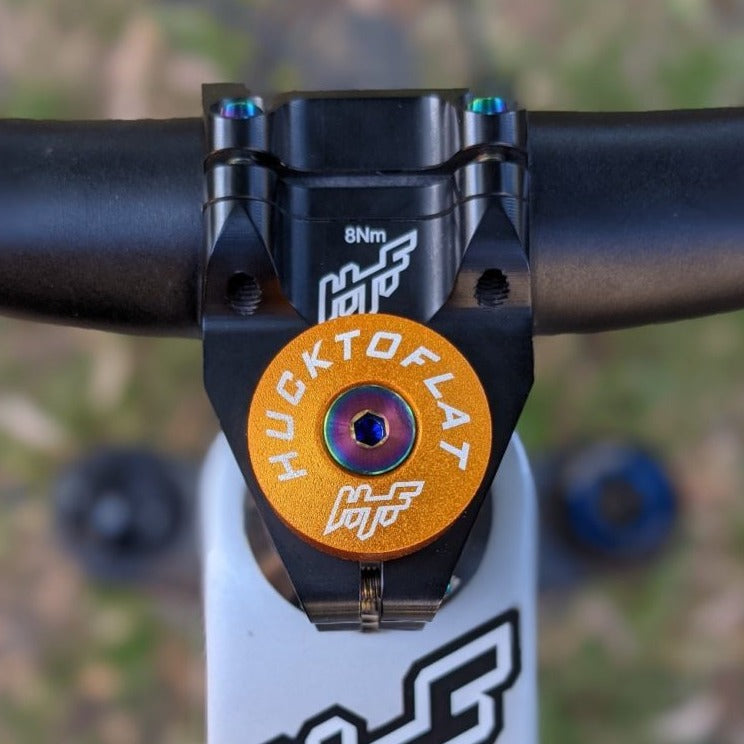 Stem Top Cap | Huck to Flat
As well as adding the stylish finishing touches to your bike, this product has a useful purpose. Often bikes will come from the factory with a very weak top cap bolt of which the hex can be easily stripped. Often the top cap bolts used are specific to the top cap and finding spares can be problematic.
The top cap bolt is used to pre-load the headset bearings and weak bolts have no business being used for this application.
We only supply the highest quality stainless steel and titanium bolts with our top caps.
In this Kit you will receive:
1 x HTF Top Cap of chosen colour
1 x Stainless Steel Top Cap Bolt
**Oil Slick bolt pictured is Not included**
NOTE: The titanium bolts are not threaded the whole way up the shank of the bolt. Depending on the position of your fork steerer star nut, you may need to adjust the star nut position.
huck to flat top cap
very neat little top cap that just adds the exra bling to your bike it looks really good and is definitly worth purchasing