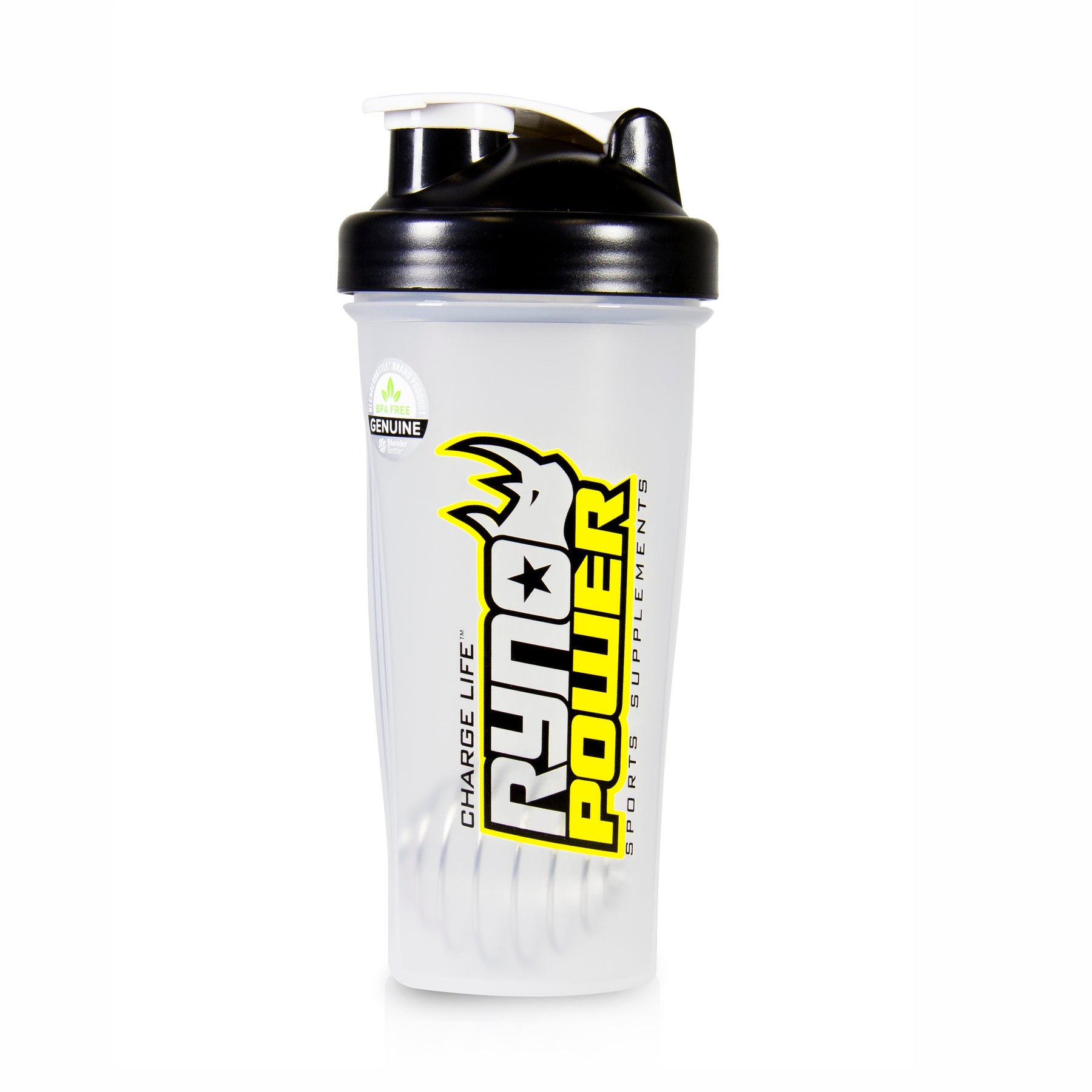 Ryno Power | Clear Shaker Bottle
The best way to mix Protein & Carbo Fuel is the Ryno Power Logo Shaker Bottle!
The wire whisk mixing ball moves freely throughout the bottle as you shake it, mixing the thickest protein shakes, nutrition supplements, & more with ease. Perfect in the kitchen, at the office, at the gym, when you travel, or on the go. Now you can mix it smooth, anytime, anywhere!