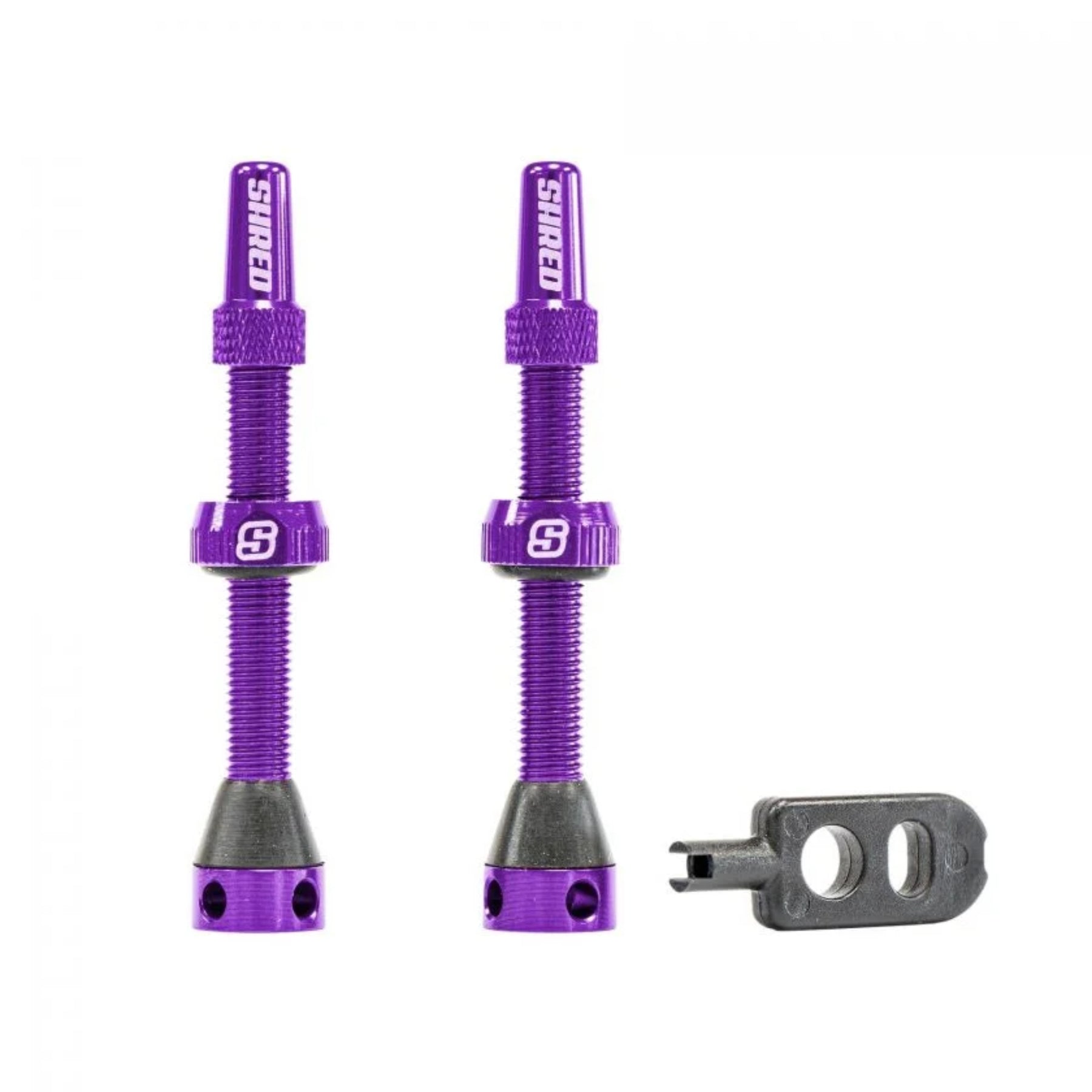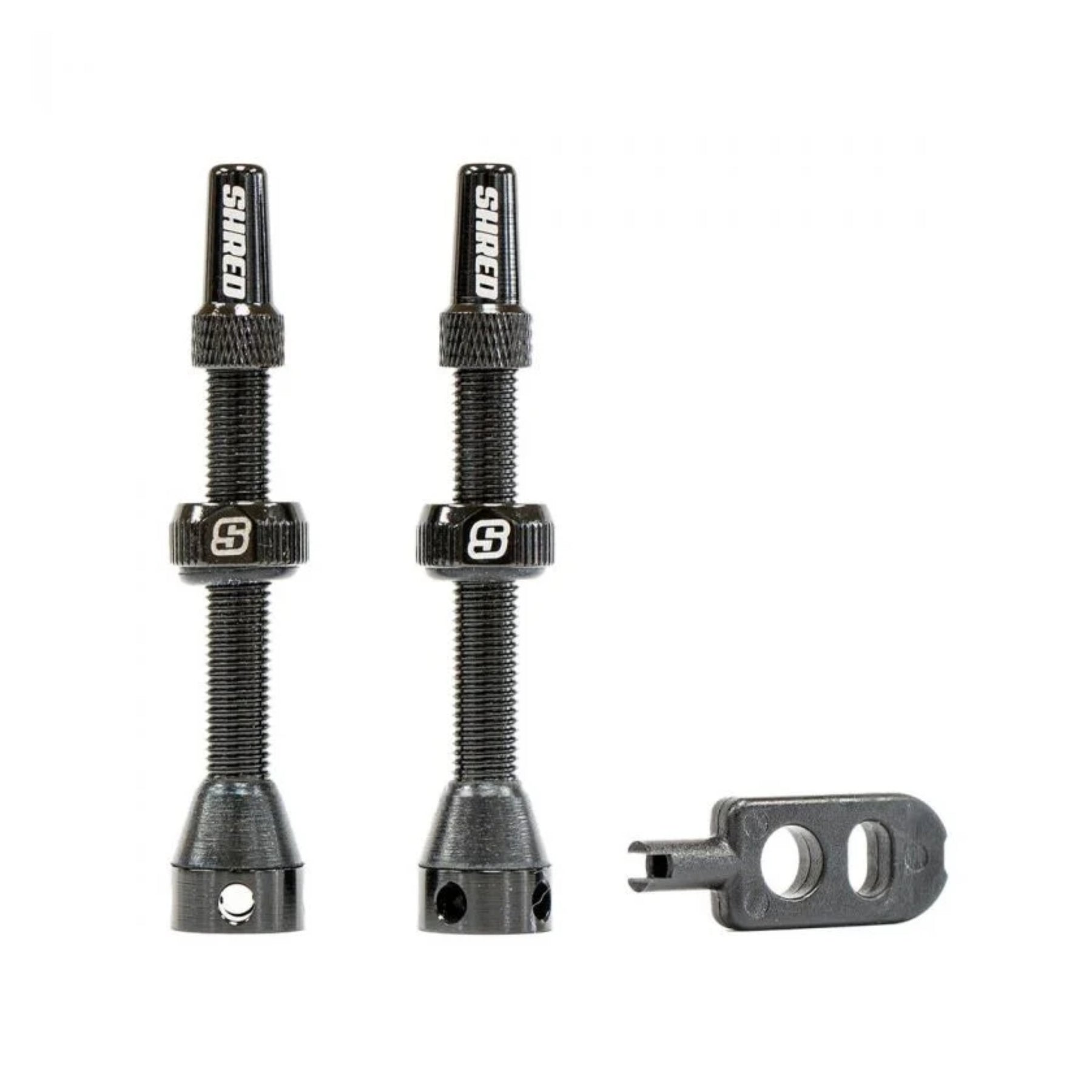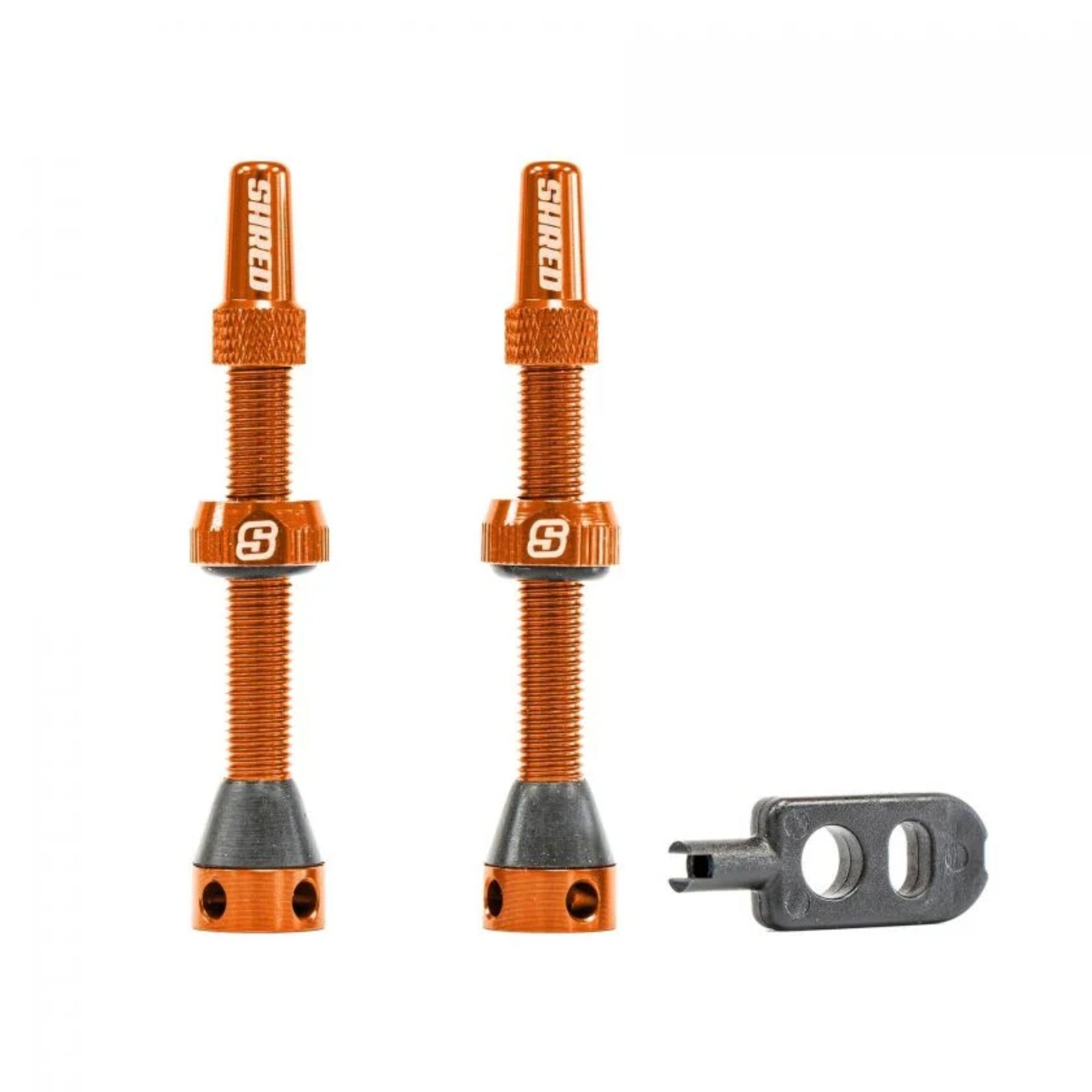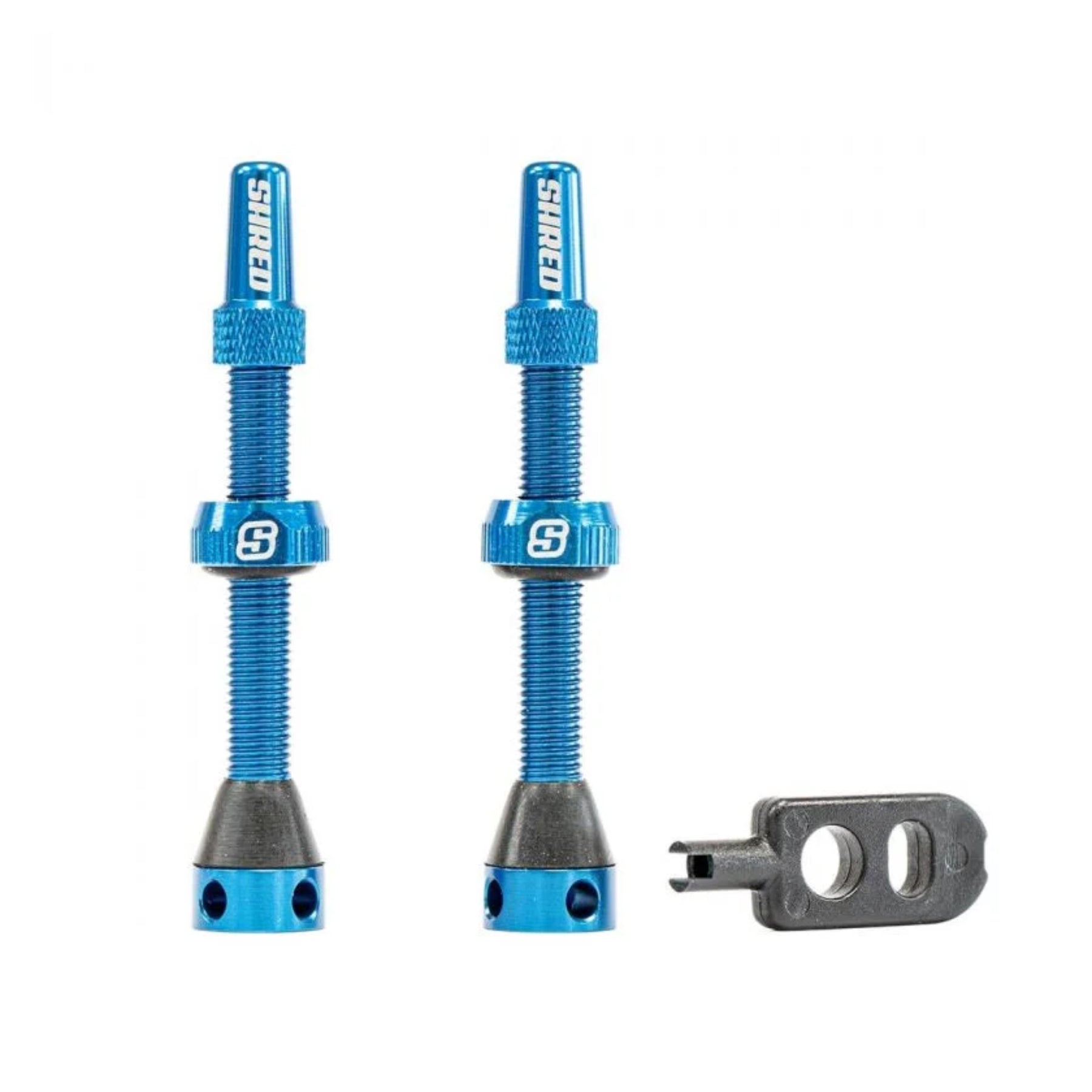 Shred Tubeless Valves Set (50mm)
Shred 50mm Tubeless Valves are made as a universal fit for most MTB, BMX or Road bike tubeless rims. Designed to be durable and efficient, Shred's reliability is why their gear is the best on the market!


Features

Shred Tubeless Valves Set
Tyre insert air flow system that allows the tyres to be inflated easier
Available in 10 eye-popping anodized colours (sold separately)
Size: 50mm length
Suitable for MTB, BMX, and roadie rims
Installation
Step 1 Remove cap, lock ring and seal.
Step 2 Insert valve through rim valve hole.
Step 3 Replace lock ring and seal on valve.
Step 4 Tighten lock ring by hand until firm.
Step 5 Screw on valve cap.