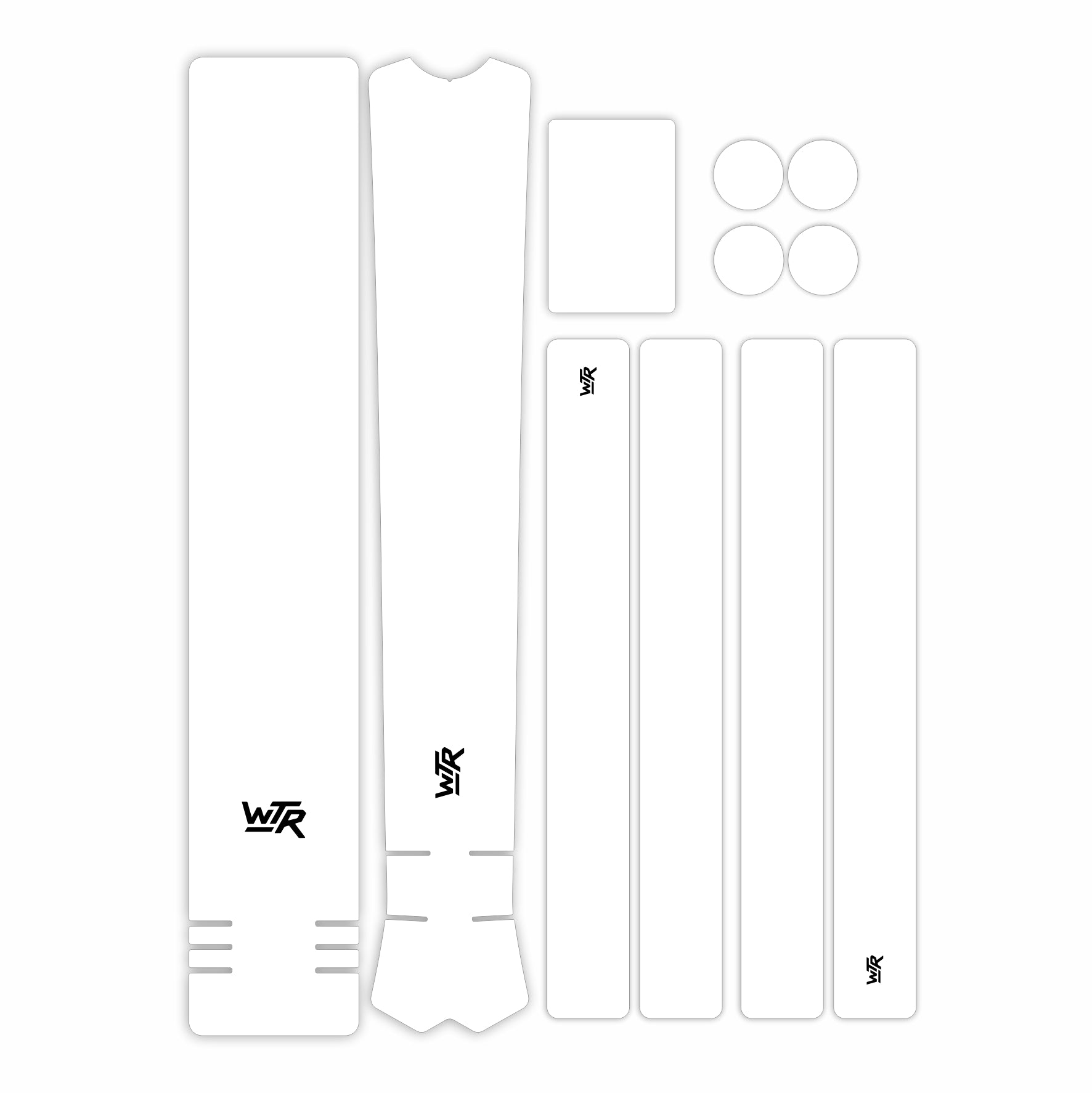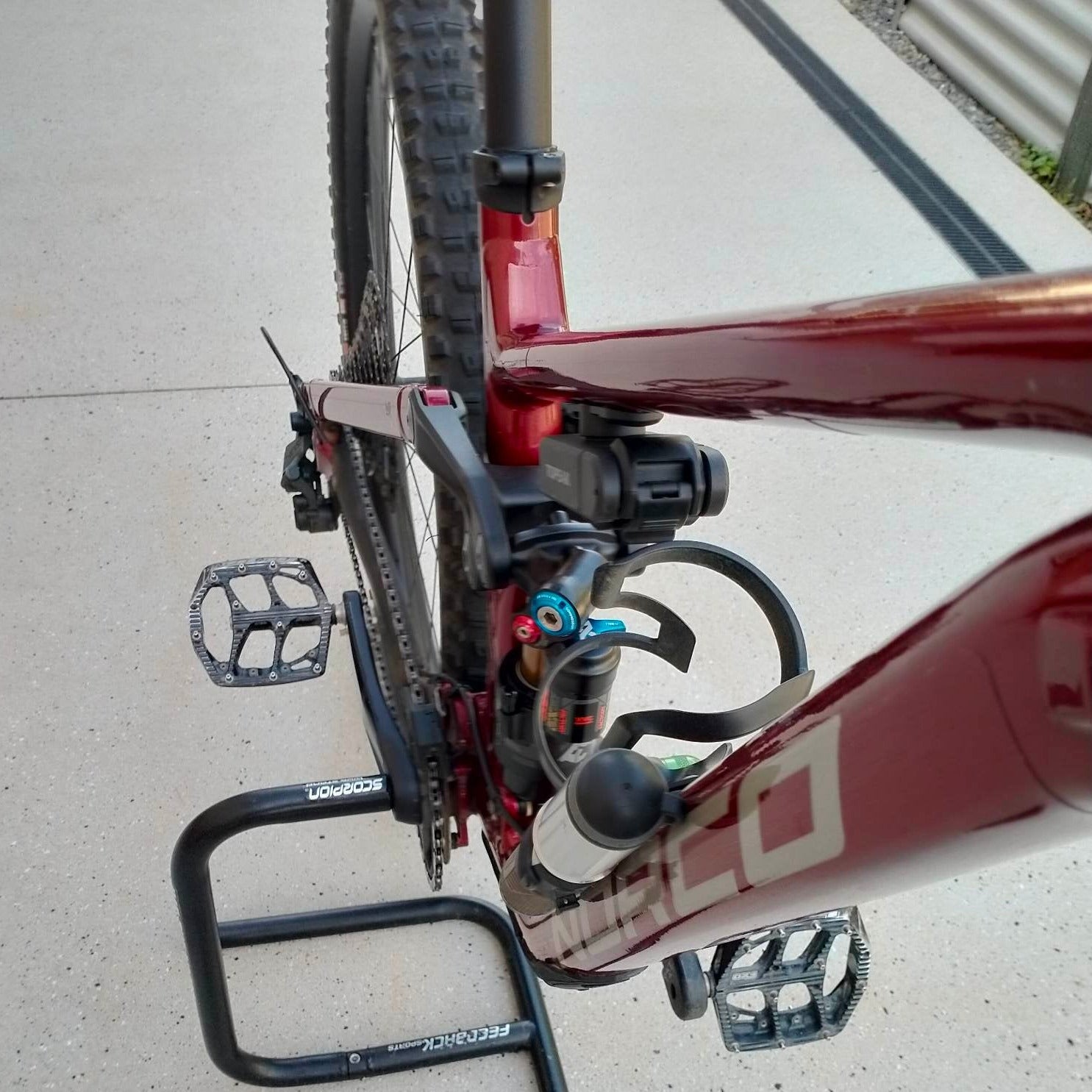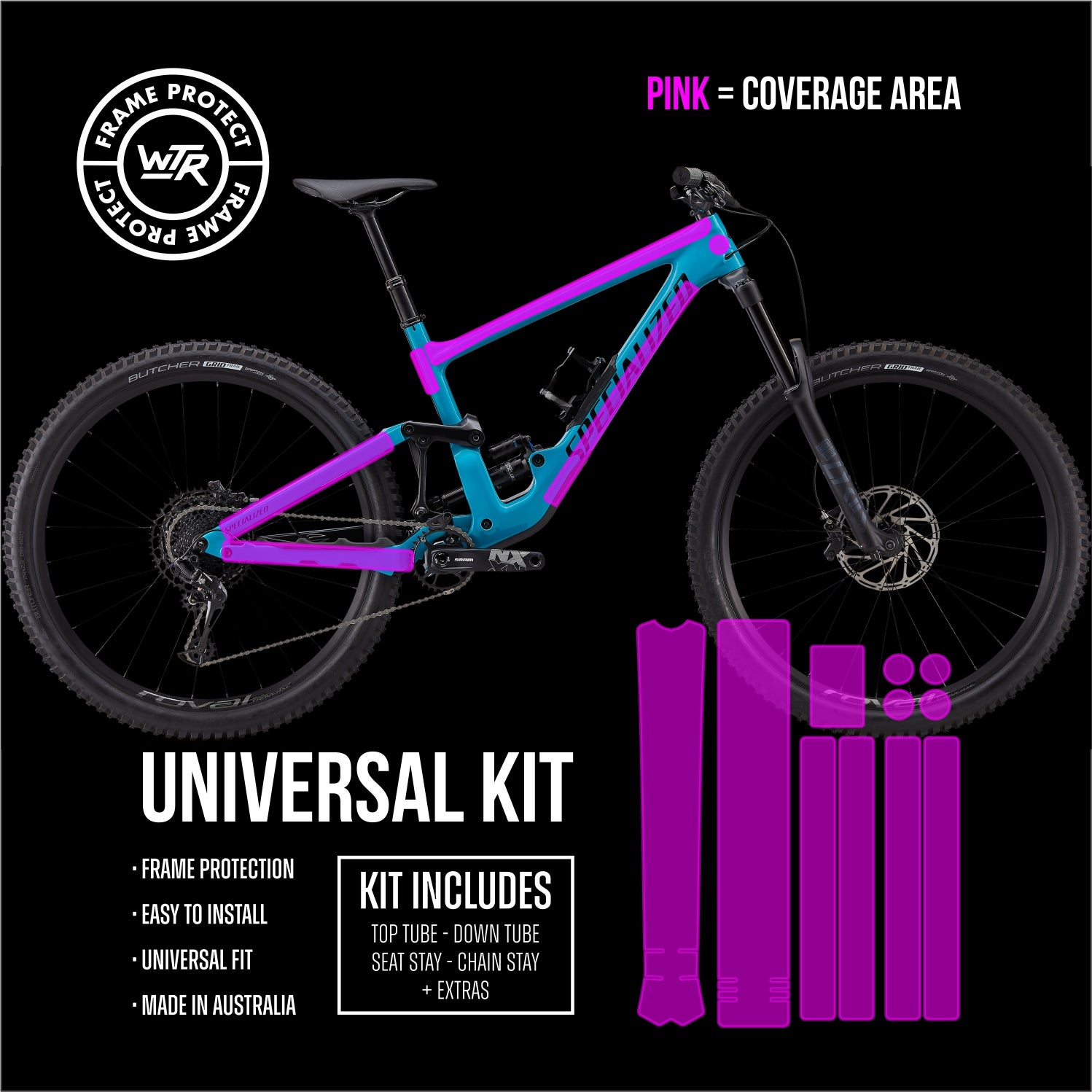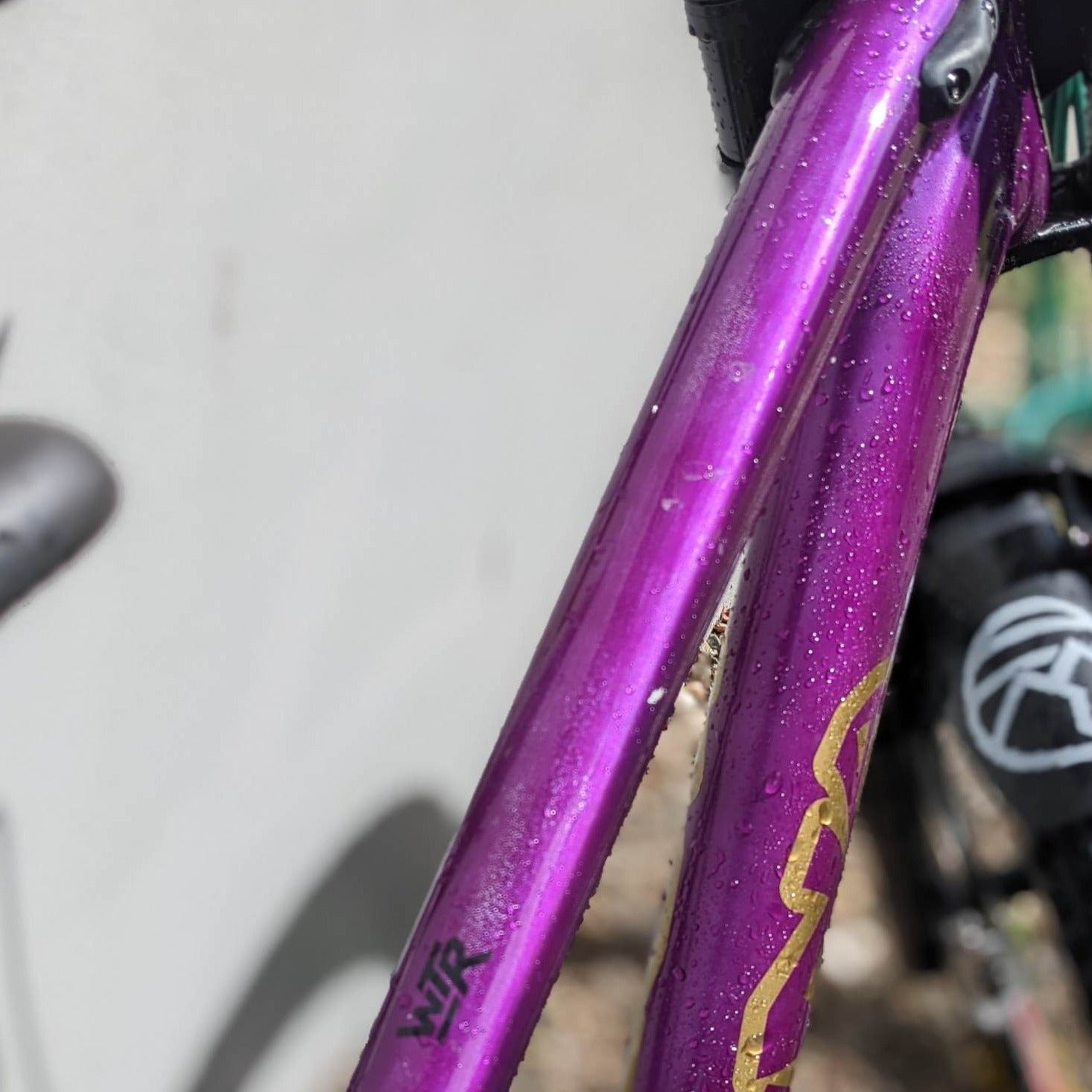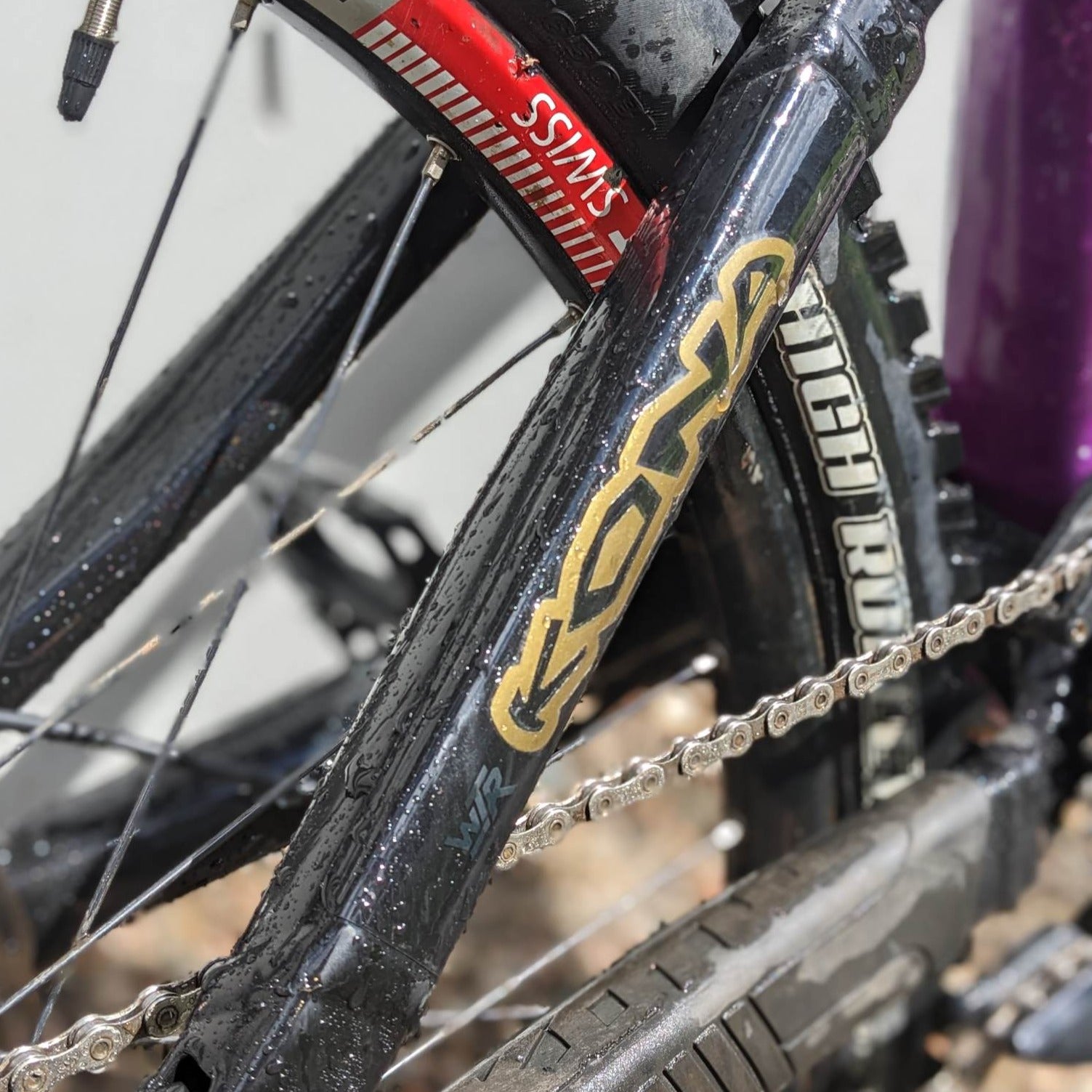 WTR - Clear frame protection
Protect your bike from unexpected knocks, rock strikes, cable rub and more.

WTR's universal frame kits are designed with a universal shape to cover most Mountain Bike frames and sizes, you can easily trim down or change the shape of the pieces to suit your frame with some scissors or craft blade.
Finish: Clear with Black WTR logos
Frame Coverage:
• Top tube
• Down tube
• Seat stay
• Chain stay
+ Extra pieces

Manufactured in Australia.
Great coverage, excellent quality
Premium frame protection, covers all key areas of the bike you need. The kit is tough, durable and easily applied. Each section is shaped perfectly for the designed area of the bike, minimal trimming required for a perfect fit. Easily the best universal kit around.